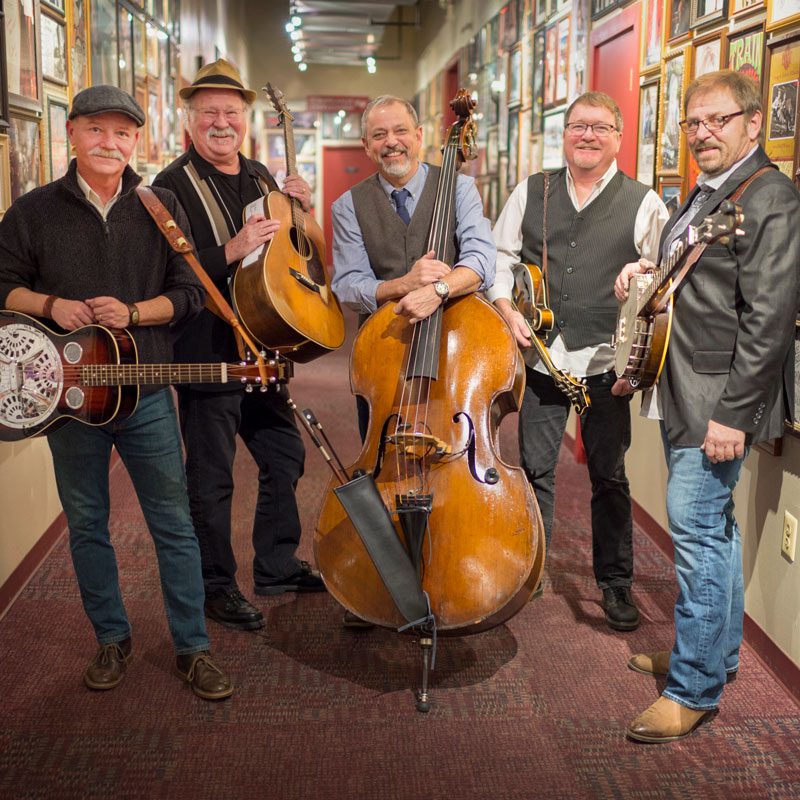 Since forming nearly 50 years ago, The Seldom Scene has brought both freewheeling joy and immaculate musicianship to their inventive take on bluegrass, offering up spirited interpretations of songs from limitless genres. On their new album "Changes," the band sharpens their focus to a highly specific body of work: songs first recorded in the 1960s and very early '70s, rooted in the archetypal storytelling of classic singer-songwriters. And in taking on the music of iconic artists like Bob Dylan and Townes Van Zandt, The Seldom Scene perform a sort of subtle magic: transforming the most stripped-bare songs into harmony-rich and elaborately arranged compositions, while wholly sustaining the charmed simplicity of each piece.
Lifted from a soul-stirring version of Phil Ochs's most celebrated love song, the title to "Changes" also reflects a major shift for the band: following the 2016 retirement of banjo player Ben Eldridge, it's the first Seldom Scene album that doesn't feature a founding member. "I suppose it's a gutsy move to keep this going without a single original member left," Connell admits. "But we've all been doing this for a quarter-century now, so if anybody can carry that mantle, it's us."
Co-produced with Rounder Records' Ken Irwin, the album showcases the band's ingenuity as song arrangers, imbuing even the simplest tracks with intricate textures and tones. The album's tracklist was chosen with purpose, with the band gravitating toward timeless songs with deep lyrics. Throughout the album, The Scene's clear harmonies and camaraderie are evident in the moods they evoke, from hopeful to sorrowful. They've breathed new life into John Prine's "Good Time," made a heartbreaking cover of Townes Van Zandt's "I'll Be Here in the Morning," and revisited their 1972 debut of James Taylor's "Sweet Baby James." The Scene is now looking forward to performing their new songs live, introducing a younger crowd to bluegrass and sharing timeless classics with long-time fans.