The Friendship Band
Family Stage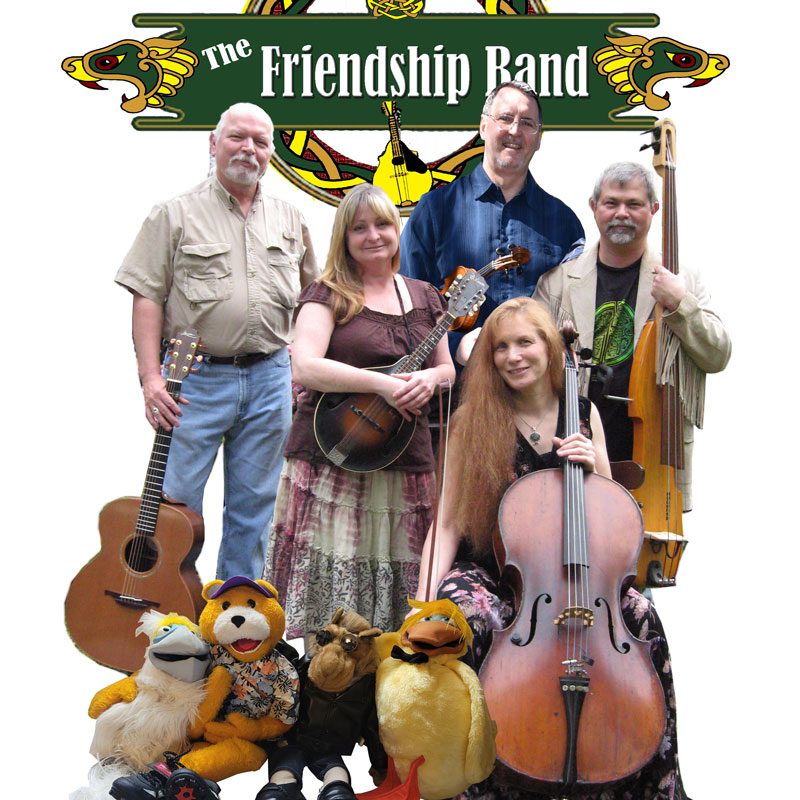 The Friendship Band is the creation of Marjie McKee and Laurie Shea. The shows promote friendship and self esteem using music, puppets, magic, and art. The shows are divided into segments, addressing issues such as self-esteem, following your dreams, personal safety, and peer pressure. Each segment focuses on a positive message, introduced via magic, puppets, and/or a quick and easy crafts project, with songs to reinforce the subject matter. We can customize our programs to meet your criteria if you like.
Marjie McKee began her career in children's entertainment in 1993 working for party shops doing themed birthday parties. In 2002, she took a job with Creative Safety, a company that partnered with local law enforcement and fire departments to provide safety programs in elementary schools. She spent 12 years on the road, doing approximately 500 assemblies a year. She also co-wrote, produced and recorded the songs for these programs.
Laurie Shea has spent the past 28 years teaching art in elementary and high school settings. She is an accomplished musician and songwriter, having been involved in the Pittsburgh music scene and songwriters associations. Her band, Laurie Shea & Paradise Ranch has been featured at many bluegrass festivals in Pennsylvania. Her CD with Paradise Ranch titled "Goodbye to Hugh" received local airplay.
Laurie and Marjie first joined forces in a band called The Exports, an eclectic musical project in the Pittsburgh area.
Other members of the Friendship Band are Dick Wade (Mandolin & Guitar), Jeff McKee (Bass) and Phil Burgard (Fiddle).