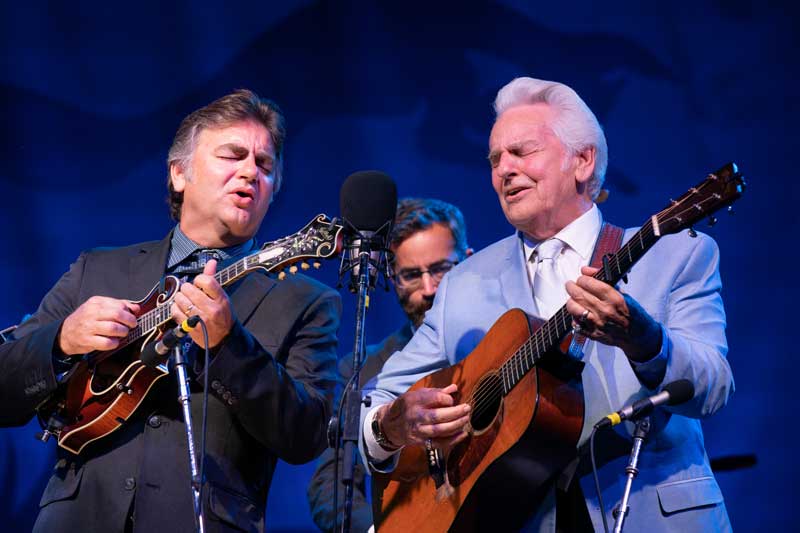 High Meadow Stage
Thursday, Friday, Saturday, Sunday
The High Meadow Stage presents a "Who's Who of Bluegrass" from Thursday through Sunday. A gently sloping outdoor amphitheater, the High Meadow Stage runs Thursday from noon to midnight; Friday and Saturday from 11am to after midnight; and Sunday from 10am to 2pm. Bring your own lawn chair or blanket. Two large shade tents await to keep you cool and dry. Food vendors, beverages, artist merchandise and festival wear are available for sale.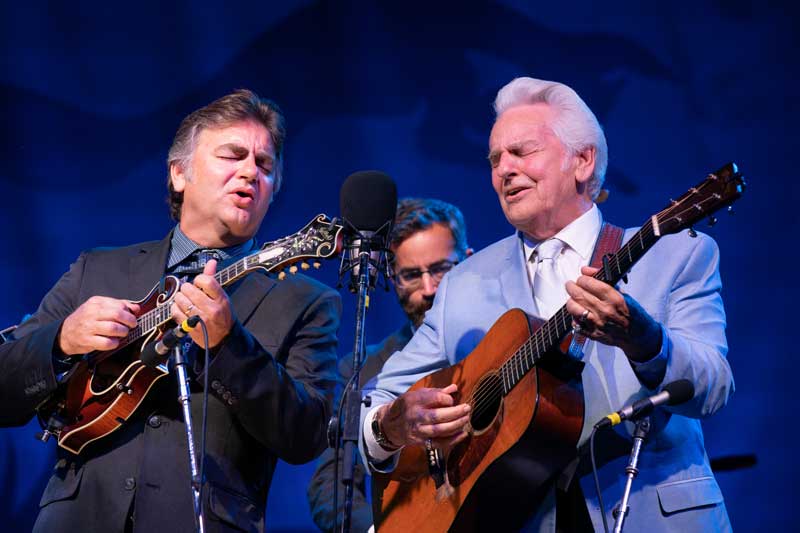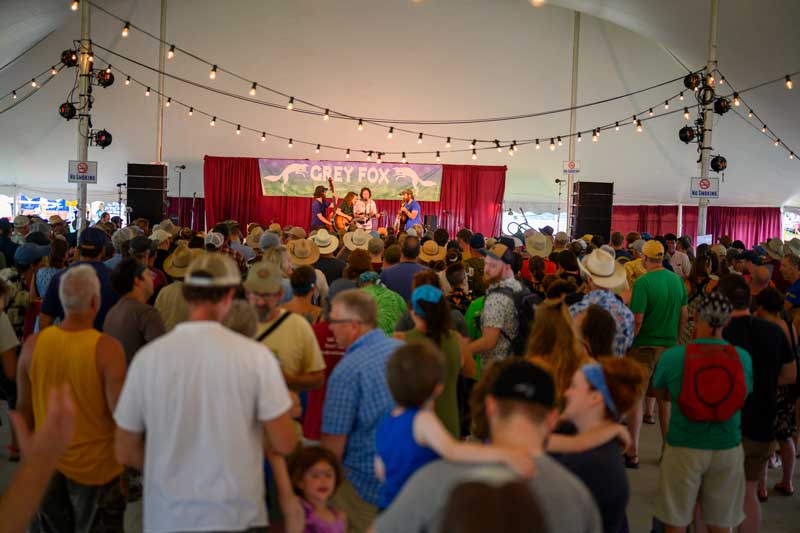 Catskill Stage
Wednesday, Thursday, Friday, Saturday
Possibly our most varied stage, begin your day with healthful yoga and meditation sessions, then be expertly led through invigorating square and contra dances by internationally acclaimed dance instructors, John Kirk and Trish Miller. Later the Catskill Stage presents some of your favorite main stage bands in concert, and finishes late each night with the best dance bands in the business. Bring your dancin' shoes. You won't want to sit still. And, oh! We kick off the festival here with an Open Mic Night for early campers! Much fun!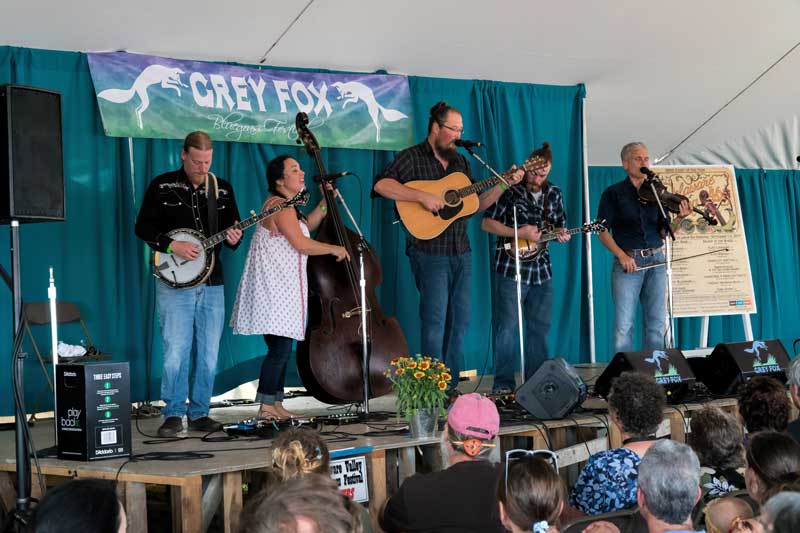 Creekside Stage
Thursday, Friday, Saturday
The Creekside Stage is an intimate tented concert venue that begins each day with our popular Grey Fox Emerging Artist Showcase, followed by unique combinations of award-winning artists, and informative workshops. You'll want to check the schedule for everything that's happening here. Folding chairs are provided under this 300+ person tent. We guarantee you'll find some new favorites at the Creekside Tent. Emerging Showcase Bands this year are: Barbaro (MN), Crying Uncle Bluegrass Band (CA), Serene Green (PA), Darlingtyn (PA) (winners of the Charm City Battle of the Bands) and student bands from Berklee College of Music (MA).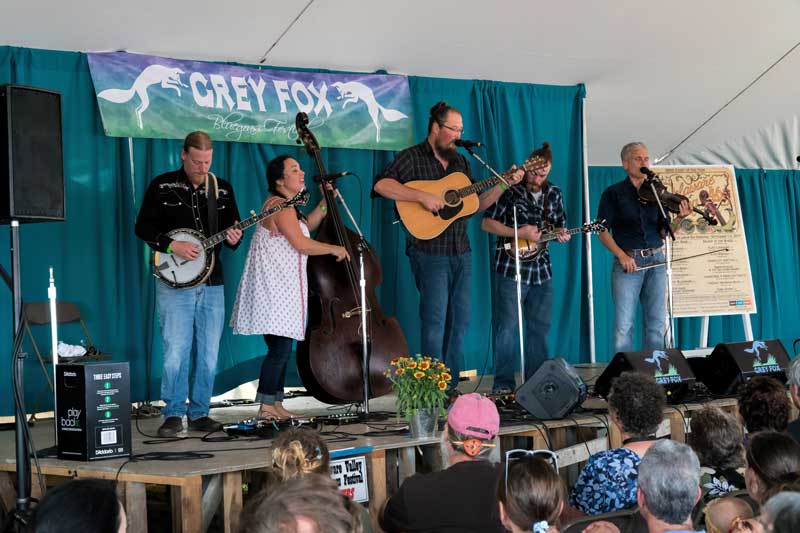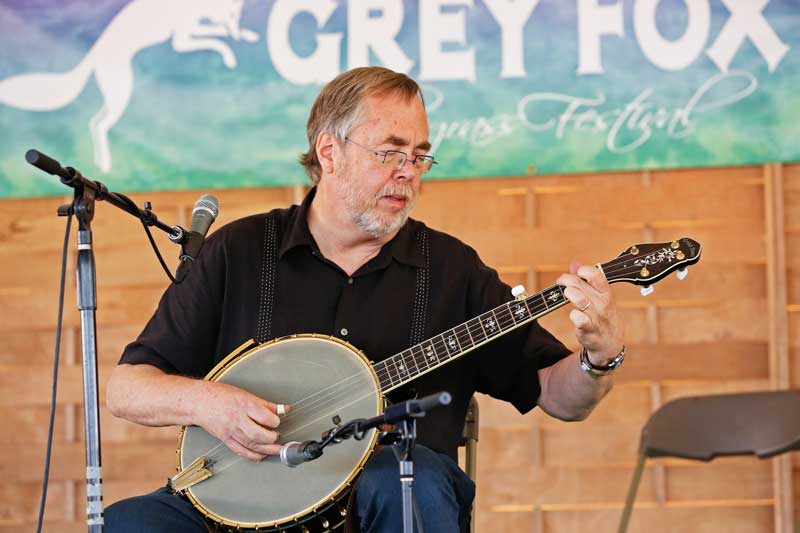 Grass Roots Stage
Thursday, Friday, Saturday
This venue offers a mix of hands-on workshops, mini-concerts, and Q&A sessions with bluegrass music's top instructors and performers. Bring your instrument (and seating) and expect to learn a thing or two that just might take your playing and singing to the next level. Everyone at every level is welcome (or just come listen to some great stuff)!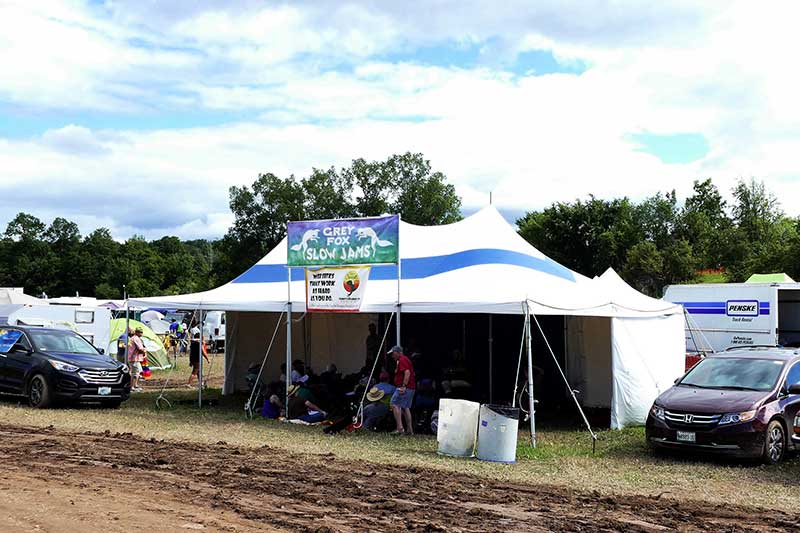 Slow Jam Tent
Thursday, Friday, Saturday
If you're a beginning player, this is the place for you. You'll find beginning instrumental classes, vocal workshops, and slow jams which will definitely get you started! It's all taught by patient, knowledgable mentors who'll lead you through the basics. The Slow Jams are sessions with bluegrass favorites slowed down so that everyone can keep up. Jump in. This is the way to learn!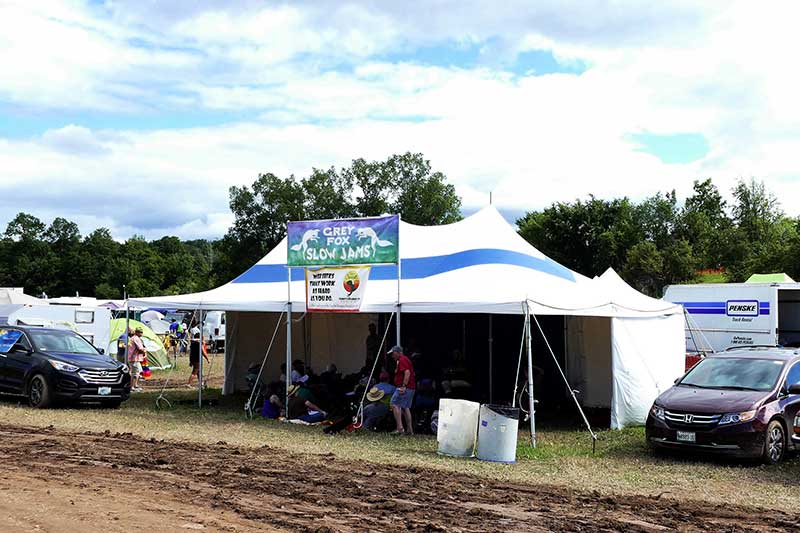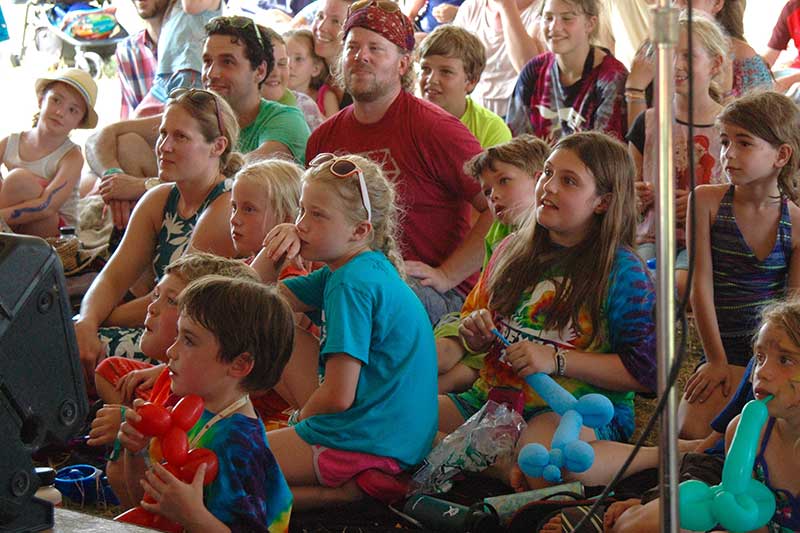 Family Stage
Thursday, Friday, Saturday, Sunday
Grey Fox "kits" of all ages — from toddlers to teens — find a home away from home here at the Family Stage. Activities include tie dying, instrument making, nature crafts, yoga for kids, and more. Family concerts, dances, sing-alongs, storytelling, puppetry, ventriloquism, movies and more pack this venue all weekend long for young and young at heart. And it's here that Gary the Silent Clown (formerly with Ringling Brothers Circus) heads up the Grey Fox Clown College for 6th graders and up. You'll be grinning ear to ear! All really kid friendly.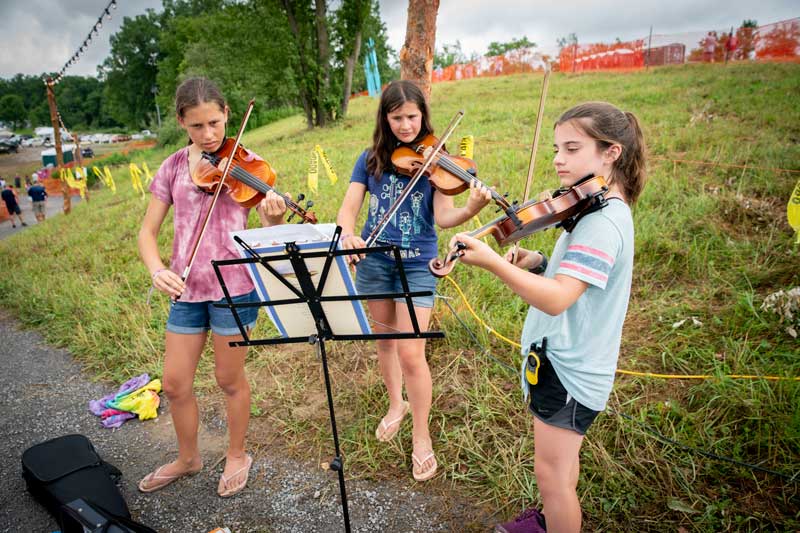 Bluegrass Academy for Kids
Thursday, Friday, Saturday, Sunday
Since 1999, Grey Fox has been teaching kids to play, sing and perform traditional bluegrass music for four days during the festival. Our program, which has served as a model for academies by other festivals, serves about 100 kids aged 8 to 17 each summer.