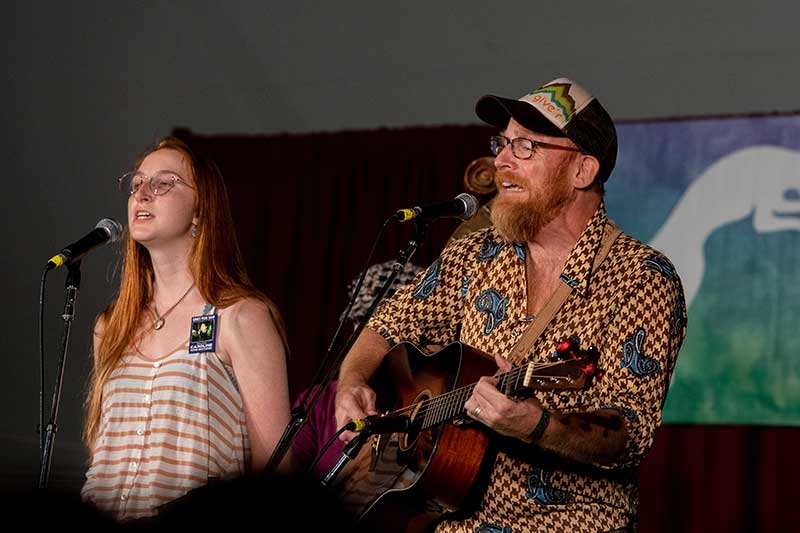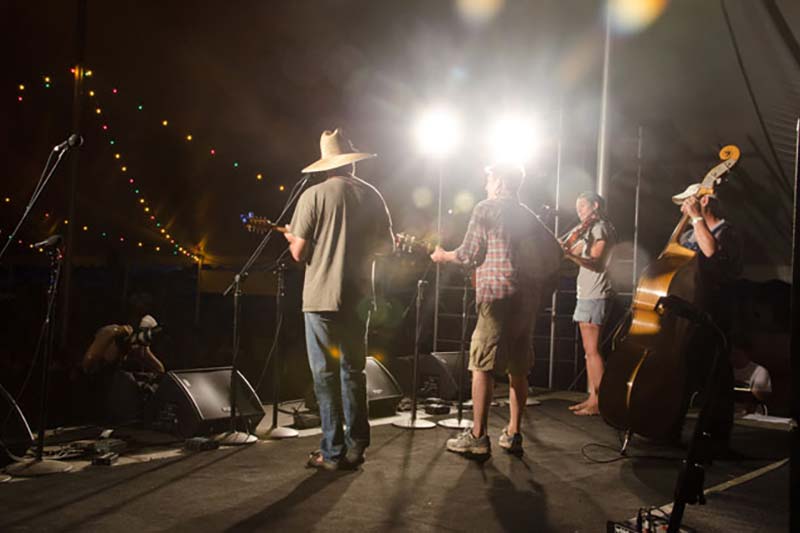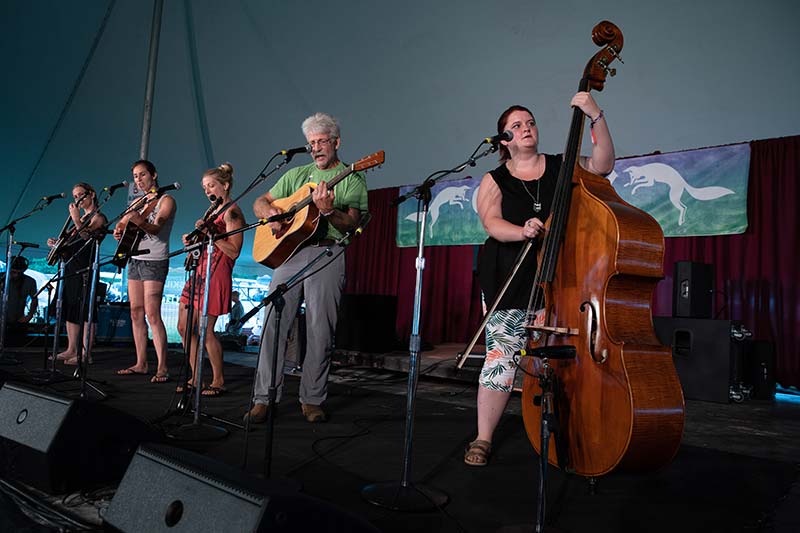 Annual Open Mic Night
Wednesday, 7:00-11:00 pm
Several years ago a great idea was hatched. We'd have a Wednesday night Open Mic for Early Campers and see if anyone shows up. Not only did musicians show up that first night, so did a good bunch of people to listen. It quickly was embedded in our DNA. We know that lots of Grey Fox fans are red hot pickers, singers, and songwriters, so here's your chance to strut your stuff on stage.
Here's how it works:
Get your band together. No solos, please.
Sign up at the Dance Tent on Wednesday at 5:00 pm. First come, first served.
The first 16 bands will be given a slot by our staff.
The show begins at 7:00pm. All bands must be present at 6:30 to be in the show.
Each band will have 10 minutes on stage to set up, play one or two tunes, and exit stage left.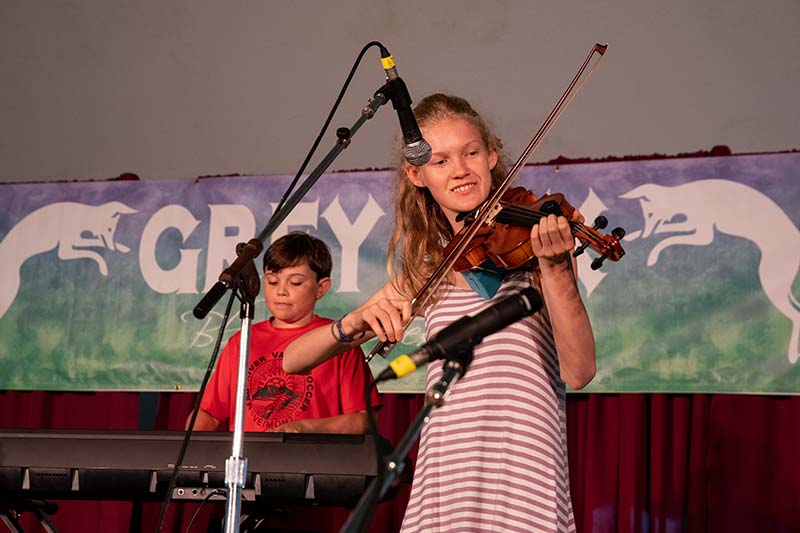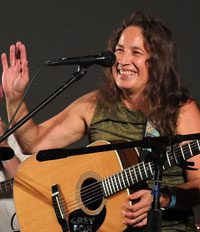 In memory of Caroline MotherJudge. Photo by Marla Singleton
Since its first year, our Grey Fox Open Mic was hosted by our very own Caroline MotherJudge, a gifted singer and songwriter from Albany, NY, who served as our Volunteer Coordinator, and in many other capacities. Tragically, we lost Caroline in 2019, but the Open Mic (which was her idea) will continue in her memory. The Open Mic will be hosted by long-time staff member and musician, Jonathan Sheehan, who hosts an open mic in his home state of New Hampshire.