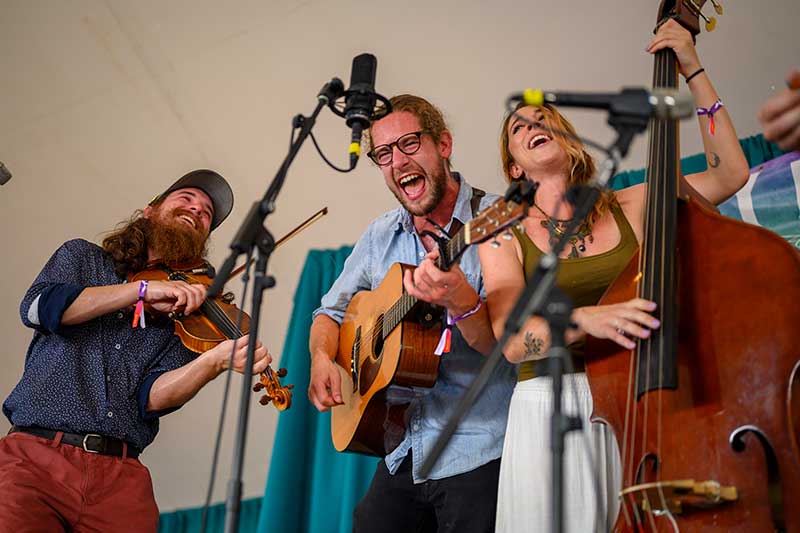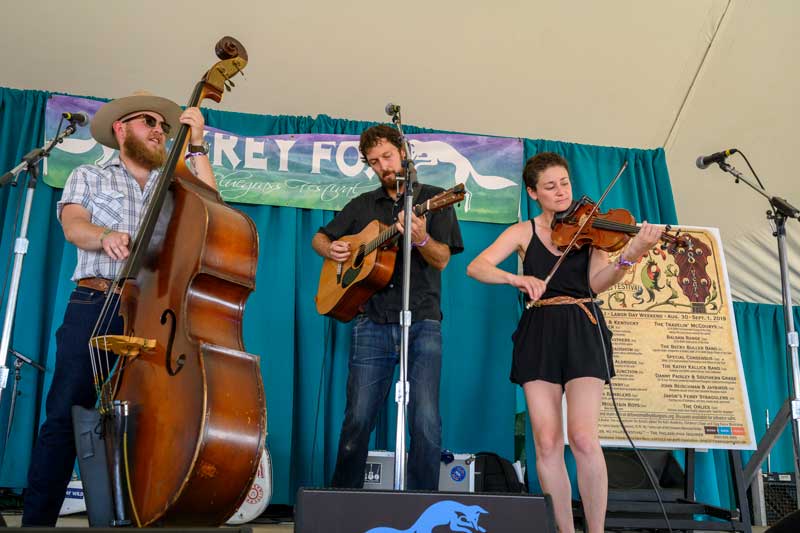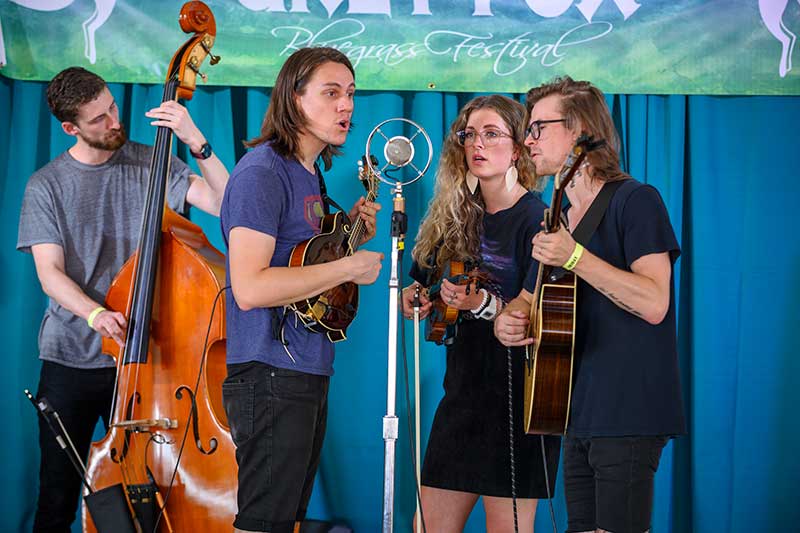 Each year, we're excited to introduce our fans to some of the finest emerging artists on the scene today. Showcase bands kick off the day at the Creekside Stage on Thursday, Friday and Saturday. You're sure to find a new favorite band. Come see what's on the horizon!
2023 Emerging Artists
Fog Holler (OR)
On The Trail (CT)
Pictrola (VA)
Poor Monroe (MA)
American Roots Music Program Graduate Showcase | Berklee College of Music (MA)
2022 Emerging Artists
Barbaro (Minneapolis)
Crying Uncle (Northern California)
Darlingtyn, Winners of Charm City Battle of the Bands (Philadelphia)
Serene Green (NE Pennsylvania)
Berklee College of Music American Roots Program (Boston)
2019 Emerging Artists
The Arcadian Wild
Berklee College of Music American Roots Music Program's 10th Anniversary
Chatham Rabbits
Damn Tall Buildings
Giri and Uma Peters
Grain Thief
Stillhouse Junkies
The Wildmans
2018 Emerging Artists
A Man About A Horse
Berklee College of Music Student Bands featuring banjo master, Tony Trischka
Cane Mill Road
Colebrook Road
Dirty Grass Players
Mark Lavengood Band
Meadow Mountain
Emerging Artist Showcase Sponsors
Delaware Valley Bluegrass Festival
Emerging Artist Application Process
If your band would like to apply for the Emerging Artist Showcase, email us. Include contact info, a brief bio, links to videos or other music samples. No solo acts, please. Applications accepted October 1 – January 31. Selection of Emerging Artists will be made by early April.
Good luck!