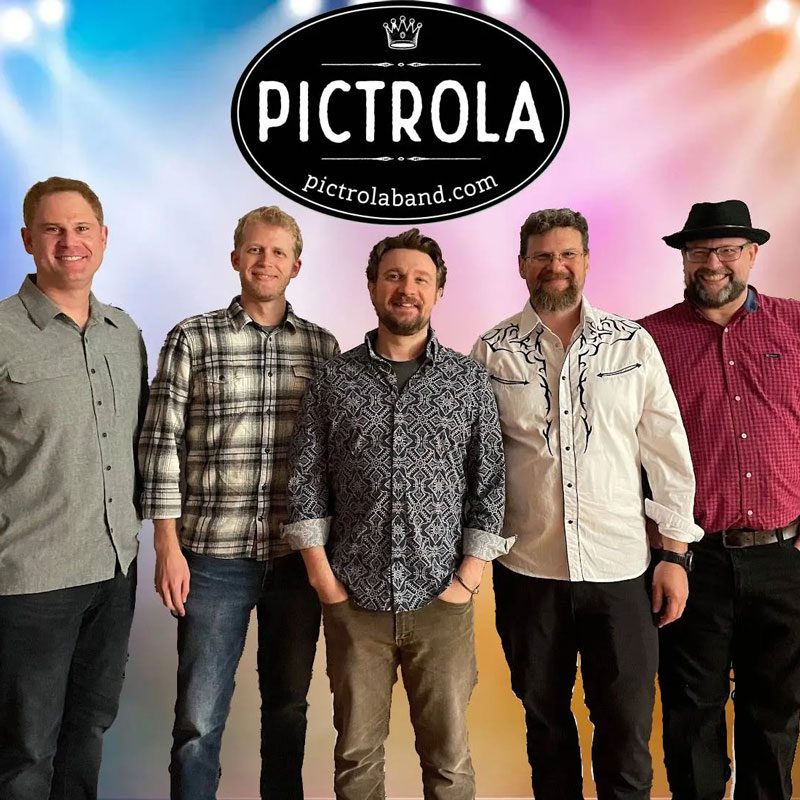 Winners of the 2022 Watermelon Pickers Fest band competition, Pictrola was founded during the 2017 Delfest Academy. With a wide blend of musical backgrounds and a mutual enthusiasm for bluegrass, Pictrola soon began performing in the DC area and have grown a mighty hometown fanbase. Their music covers a slew of genres including rock, gypsy jazz, western swing, country, and blues, all with a bluegrass flavor.
Pictrola has shared the bill with major acts in the bluegrass scene including The Infamous Stringdusters, Danny Paisley and Southern Grass, Larry Keel, and the Dirty Grass Players. They have played both large and local festivals including The Washington Folk Festival, Watermelon Picker's Fest, and now Grey Fox!
Pictrola entered the studio in early 2023 to record their first album, Time Rages On. After years of gigging at festivals, bars, and breweries, the band is preparing to release an album of original songs. They are looking forward to promoting the album in 2023 and participating in The Wammie Awards, The DC area's premier music awards show.
Pictrola is Mike Shade on guitar, Evan Sands on banjo, Dan Henderson on fiddle, Taylor Gerber on bass, and Josh Ungar on mandolin. The band hails from Northern Virginia and looks forward to bringing their unique sound to beautiful upstate New York!