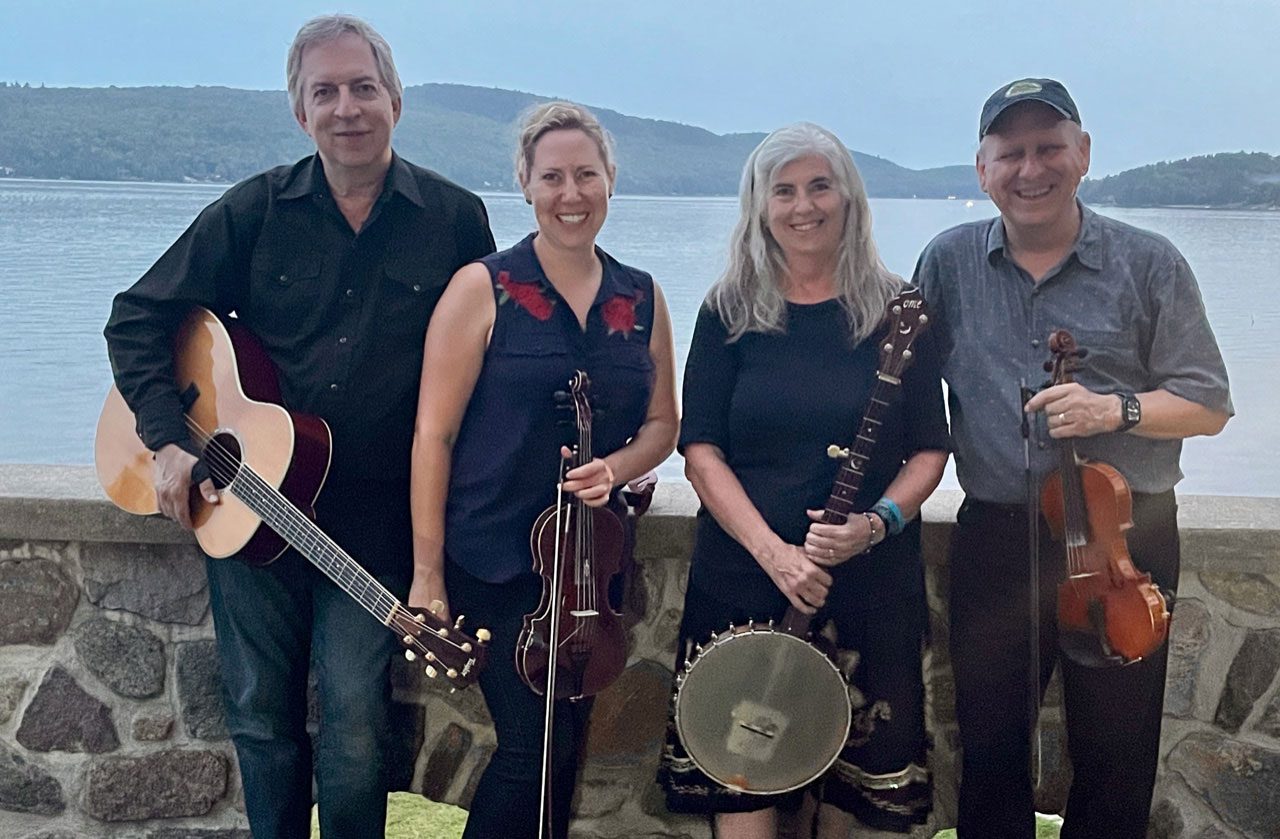 Quickstep, from left: David Kiphuth, Sara Milonovich, Trish Miller, and John Kirk.
Fiddle tunes, folksongs and fancy footwork will be featured from this lively ensemble –
John Kirk
is the primary vocalist and instrumental wizard on fiddle mandolin & more,
Trish Miller
plays banjo, guitar and provides fancy footwork with percussive dance steps.
They both call dances and have a driving dance band featuring Sara Milonovich & Jon Simmons on harmony fiddles, David Kiphuth on banjo and Greg Anderson on bass.
Together, this group has provided family dance and clogging workshops for over a generation at the festival. Old time music is the basis for their repertoire and they like to mix it up with Celtic tunes , early country songs, originals, humorous selections and step instruction. Bring your water bottle and comfortable shoes to join the community dancing and fun.